sunday men's 11v11
The Sunday Men's 11v11 league is a great place for competitive men's soccer in a well-organized setting.
Choose your preference for a Division A or Division B team. This league is offered 3 to 4 seasons a year, hosts 10-14 teams each season, and unites more than 300 players from all over the Bay, including San Francisco and the counties of Alameda, Contra Costa, Napa, and Solano.
the details
Most games are held at the Orinda Wilder Sports Complex, but some will take place at Berkeley Gilman Fields and Hellman Field at Mills College, Oakland. All games are 11v11 including the goalkeeper, played on a full field, complete with a three-referee crew. Most teams have 20 to 25 players on their roster.
All matches are 90 minutes long (two 45 minute halves), and played in the afternoon starting at 3 p.m. and ending with evening games at 8 p.m. or 9 p.m. Occasionally, games may be scheduled at 1 p.m.
RECENT WINNERS
Spring 2017
Division A-TBD
Division B-TBD
Winter 2017
Division A-Vietnam United
Division B-Predator X FC
Fall 2016
Division A-FC Leopards
Division B-Mambas
Summer 2016
Division A-Vietnam United
Division B-FC United
Spring 2016
Division A-ABCDE FC
Division B-Ya Merito FC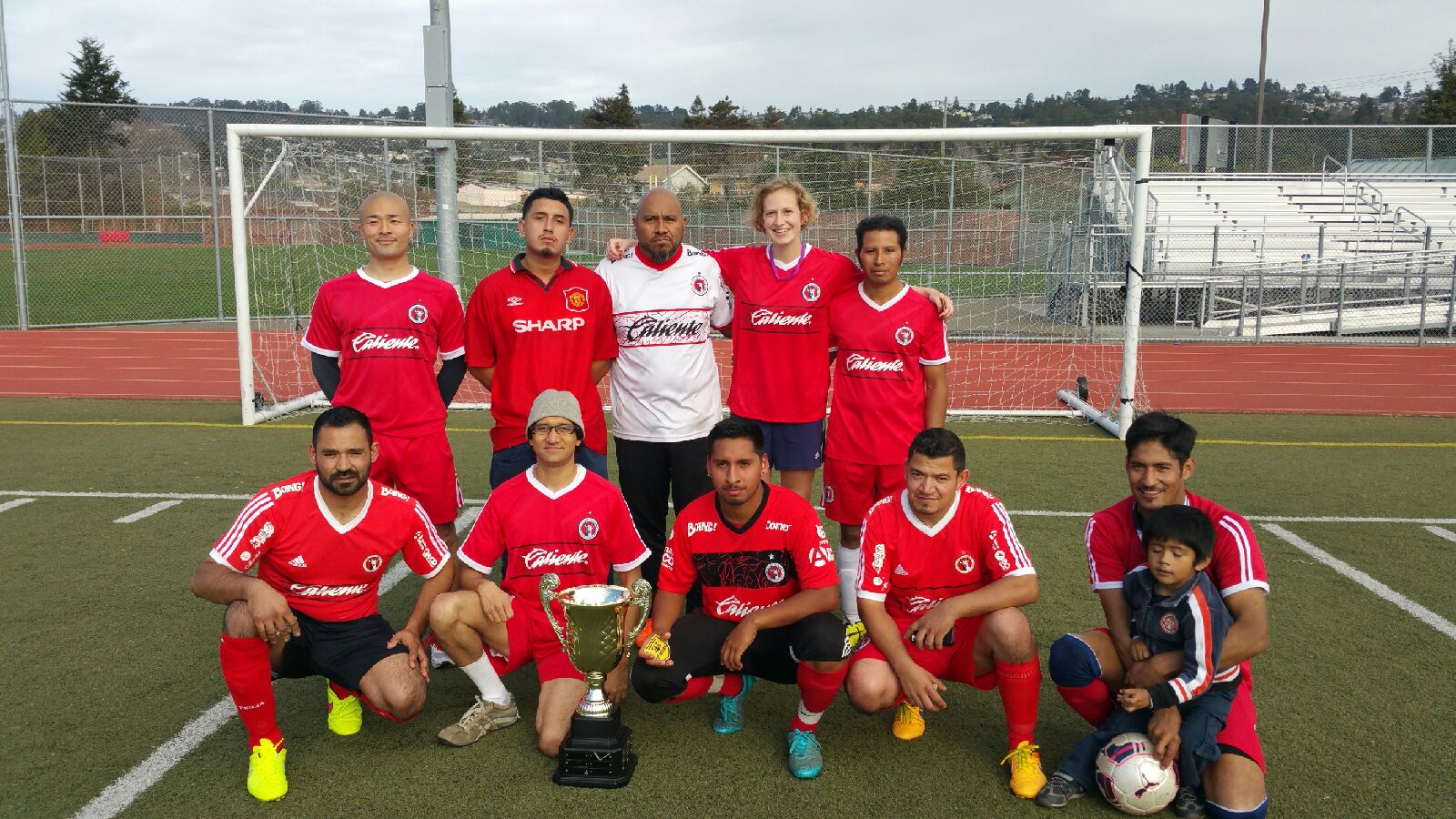 LEAGUE POLICIES
In order to ensure a well-regulated league, teams are asked to wear identical jersey tops with identifying numbers on the back. Each player must present his official BAASL player pass to the referee prior to entering the field and may substitute in only when the ball is not in play, as noted in the rules.
BAASL uses FIFA Rules to govern 11v11 matches, with a few exceptions as listed in the BAASL 11v11 Rules. The season schedule, standings, and league reminders should be viewed using the Schedule & Standings link at the top of this page.
Championship games are held at the end of the season. Winning teams receive an individual team trophy and/or individual BAASL champion medals/patches, a permanent plaque on the BAASL perpetual trophy, and a 10 % team fee discount for the following season.