ORINDA CO-ED LEAGUE
Situated at the beautiful Orinda Wilder Turf fields, the Friday Orinda league offers a serene setting for soccer, surrounded by breathtaking views of the Orinda mountains.
the details
The Friday Orinda Co-Ed league hosts Spring, Summer, Winter and Fall seasons. Every season, 12 to 14 teams play in two Divisions, A and B. An inter-league match is played against the Friday Gilman league when league schedules coincide. During these inter-league matches, several Orinda teams travel to the Berkeley Gilman fields to play against Gilman teams who have earned a similar standing.
All games are 50 minutes long (two 25 minute halves) and are played at 7 p.m., 8 p.m. and 9 p.m.
All games are played on turf fields and are never cancelled over rain.
RECENT WINNERS
Spring 2017
Division A-CALI-FC
Division B-Sour Patch Kids
Winter 2017
Division A-SMC Deportivo
Division B-East Bay United
Fall 2016
Division A-SMC Deportivo
Division B-Armada
Summer 2016
Division A-SMC Deportivo
Division B-Aftershots

Spring 2016
Division A-CALI-FC
Division B-Vergaralandia FC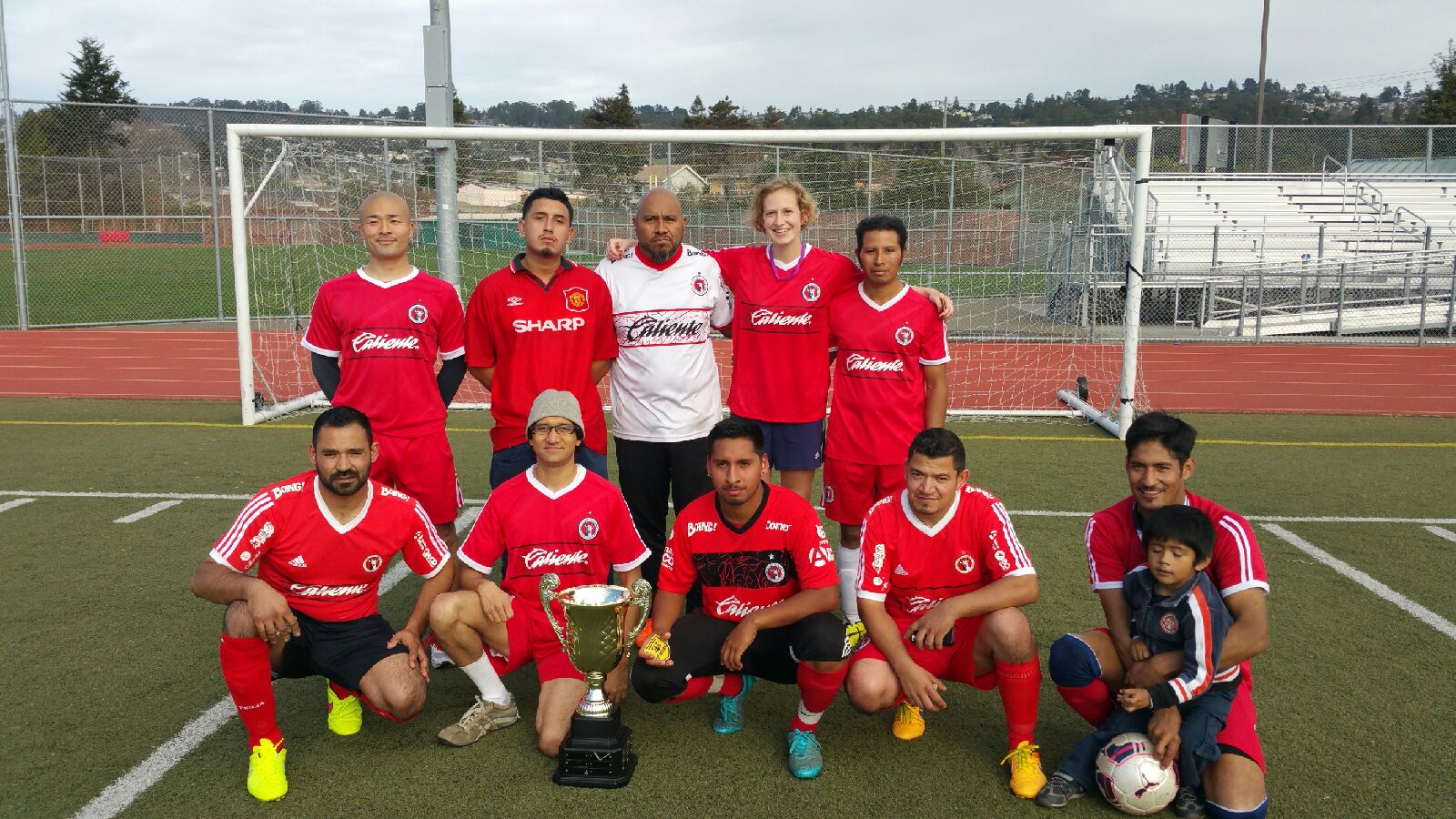 101 Wilder Rd
Orinda, CA 94563
LEAGUE POLICIES
In order to ensure well-regulated games, BAASL asks all teams to wear identical jersey tops with numbers on the back. All players must present their official BAASL player pass at each match. And all games are officiated by a certified league referee.
In this Co-ed league, all teams must have two female players in the game at all times. If only one female is available, a male designated player (age 44+) can substitute for the second female player. If only one female is available, and no male DPs are available, then the team must play with one player less. If there are no females available to play, the match is subject to a forfeit.
BAASL primarily uses FIFA Rules to govern matches, with a few exceptions as listed in the BAASL 8v8 Rules. There are no slide-tackles allowed in co-ed leagues. Schedule and Standings can be viewed using the link at the top of this page. Additional League Reminders should be viewed on the Schedule & Standings page.
Championship games are held at the end of the season. Winners take home custom-designed individual BAASL champion medals, receive a permanent plaque on the BAASL perpetual trophy, and are awarded a 10% team fee discount for the following season. Multiple-season winners receive additional awards.