monday men's 8v8
west oakland
The BAASL 8v8 Monday night league at Oakland Raimondi turf is a popular destination for Monday night men's soccer. Play competitively or recreationally, and bring a cool attitude to its collegial atmosphere. Ten BAASL teams play four seasons a year at the popular field tucked away in the industrial area of Emeryville/West Oakland.
the details
The Monday night league offers two divisions, A and B. All games are 8v8 including the goalkeeper. Matches are played on half-field, 50 minutes long (two 25 minute halves), and played at 8:45 pm and 9:45 pm. All games occur on turf fields and are never cancelled over rain.
RECENT WINNERS
Winter 2017
Division A - Barrage FC
Division B - AC NorCal
Fall 2016
Division A - Barrage FC
Division B - Cerveza DC
Summer 2016
Division A - Oakland FC
Division B - Wolf Sport

Spring 2016
Division A - Sayula FC
Division B - Noodle Boiz FC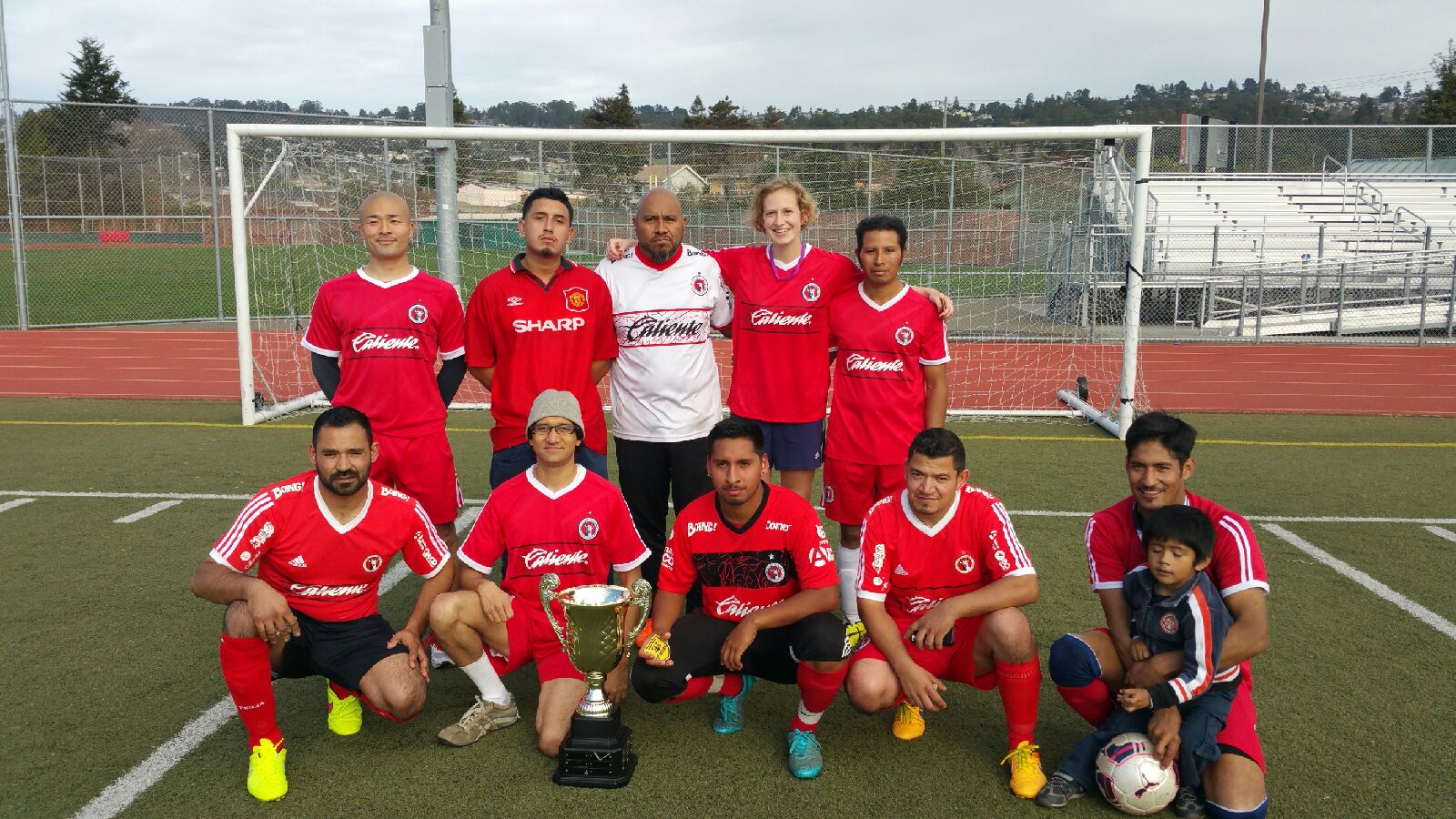 1800 Wood St.
Oakland, CA 94620
LEAGUE POLICIES
In order to ensure that games are well-regulated, BAASL asks all teams to wear identical jersey tops with numbers on the back. Players must present their official BAASL player pass at each match. And all games are officiated by some of the Bay Area's most experienced, certified referees.
BAASL primarily uses FIFA Rules to govern matches, with a few exceptions as listed in the BAASL 8v8 Rules. Slide-tackles are permitted in this league. Schedule and Standings can be viewed using the link at the top of this page. Additional League Reminders should be viewed on the Schedule & Standings page.
Championship games are held at the end of the season. Winners take home custom-made individual BAASL champion medals, receive a permanent plaque on the BAASL perpetual trophy, and are awarded a 10% team fee discount for the following season. Multiple-season winners receive additional awards.